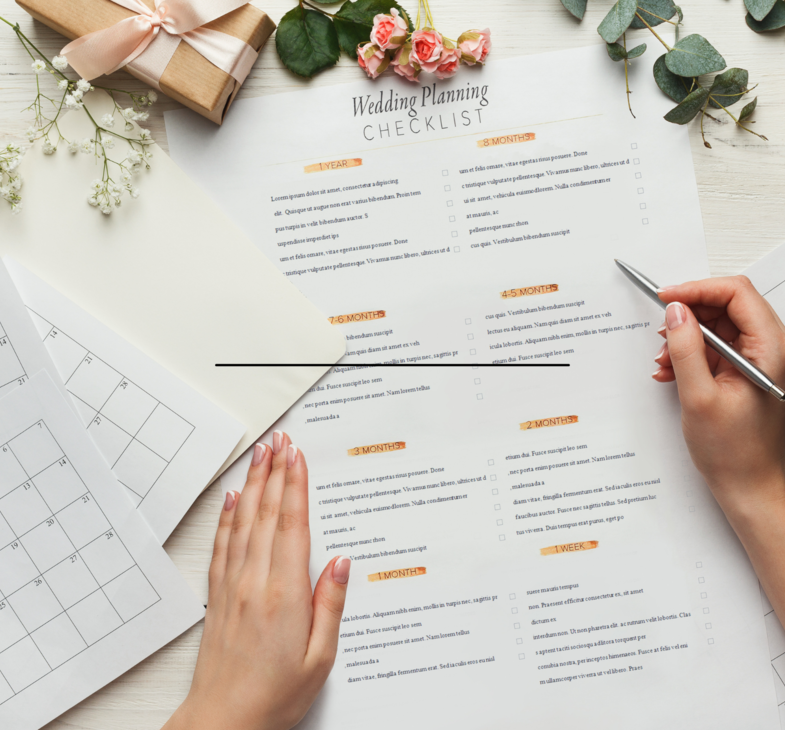 Wedding checklist, or what you should know before organizing your wedding :)
13.10.2022
Take a look at our short checklist :) and watch us on our IG :)
The preparation time for a wedding and reception is often a time full of tension and unnecessary stress. Brides and grooms who decide to organize their ceremony on their own have to face many tasks and often obstacles. As experienced wedding planners, we have prepared a short checklist to help you plan this beautiful day!

When you start planning your wedding and reception, you need to establish a common ground. That is, how you envision this most wonderful day. If you agree on a common direction and vision for your wedding reception from the very beginning, you will save yourselves from unnecessary arguments and disagreements. Besides, you will be more convincing if you have to face the suggestions of your closest relatives, such as your parents. And, as you know, the family often likes to "interject" their three cents and impose their opinion.

So where should you start your preparations?
The main thing is to stay calm and plan everything well, step by step. It is best to do this about 18 months before the planned ceremony. Then you have a very good chance that the date you dreamed of is available and the place to organize the wedding and reception is within your reach.
Do not choose the first better place to hold your wedding reception. Think carefully about what style and type of location suits you. Do you dream of a wedding in a tent, or perhaps an outdoor wedding? These are all very important issues that you should have determined before choosing a venue. Of course, it is worth visiting each of these venues and getting information about them. If there is a restaurant in the place you have chosen, for example - try the food served by it first. Then you will already have some idea of the quality of the dishes, their serving or portion size.
It's always a good idea to think about your estimated budget, too. If you are paying for the wedding reception on your own, talk to each other and establish priorities - what you particularly care about and what you can do without - this will make later decision-making easier. On the other hand, if your parents are paying for the wedding reception ... well the matter gets a little complicated ;-) But it is also worth talking to them about your expectations. After all, it is your day!