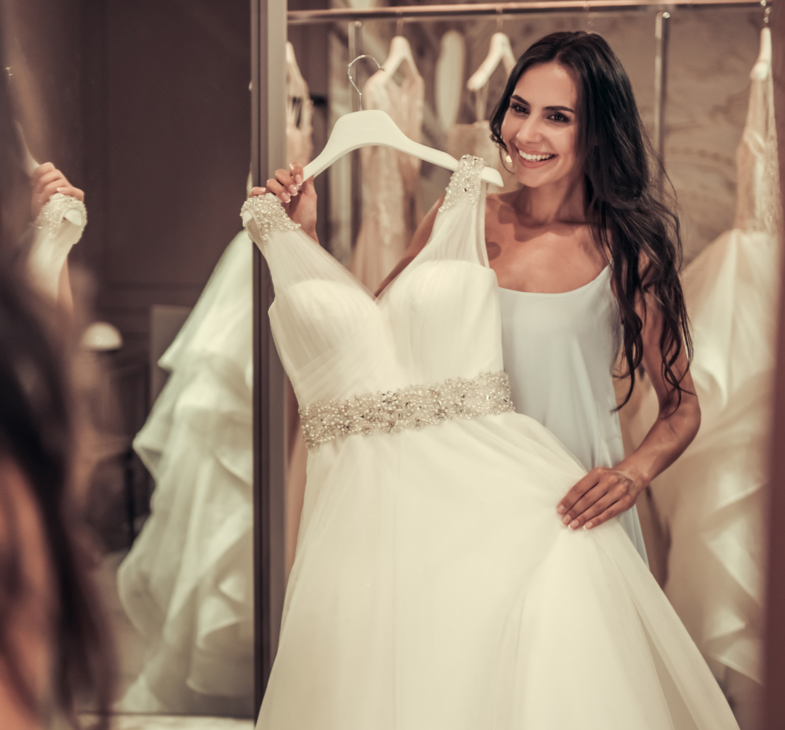 Choosing a wedding dress - unscripted help from a wedding consultant
13.10.2022
Choosing a wedding dress is a huge challenge. The dress has to not only match the style of our reception, the groom's suit, but also make the bride look stunning. However, finding the right one requires a lot of time, which is still in short supply during the preparations for the wedding. How to remedy this? The solution is a wedding consultant!
Until a dozen years ago, we knew the profession of wedding consultant mainly from American television. Over the years, this has changed. Today, especially in large cities, wedding consultants enjoy unflagging popularity. Examples do not have to look far. "Wedding consultant Warsaw" is one of the more common search terms typed into an Internet search engine by newlyweds-to-be from the capital. After entering the phrase "wedding consultant Warsaw" our eyes appear hundreds of offers of companies engaged in organizing weddings, which only indicates how popular this type of service is. However, most people typing the phrase "wedding consultant Warsaw" on the Internet do not realize what a professional consultant can offer in addition to assistance in organizing weddings. And while this is a huge time-saver and convenience, we do not always need to use the entire package of services of a particular consultant. There are times when we need help with this one particular issue. Also, from now on, be sure that if you type "wedding consultant Warsaw", you can count on the help of a consultant also in the matter of choosing the perfect wedding dress.

Where the devil cannot, the wedding consultant will send
A professional wedding consultant is well aware that the choice of a wedding dress spends the sleep of many a bride-to-be. Finding the right size, style or material involves hours of searching, which in the end often does not bring the expected results. Then many women decide to buy a gown that, although it fits well, deviates from the one of their dreams. However, this is not the way to go! After all, the wedding is a unique moment, so it is worth doing everything to feel special. So if you are having trouble finding the perfect wedding dress, think about the help of a wedding consultant. Thanks to his experience, you can be sure that your search will be significantly shortened, and you will gain time to catch up on other wedding details. Well, and you will dazzle your guests!
Need help in choosing your dream wedding dress? Write to us! Together we will make your wedding special!