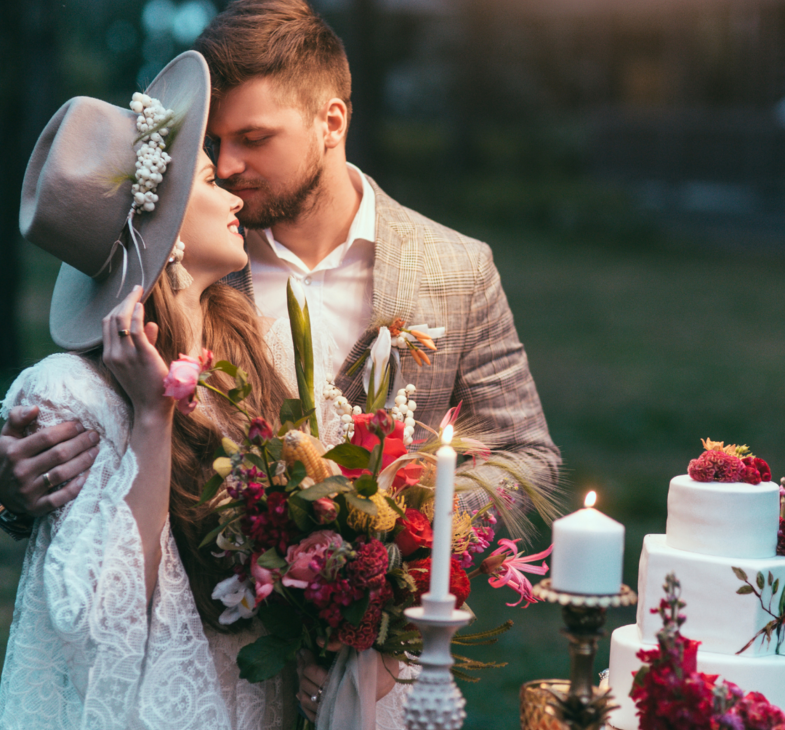 Boho style wedding
13.10.2022
A wedding is a special day in the life of every bride and groom, so it is worth organizing it to be as close as possible not only to our expectations, but also to our values and lifestyle. If you like nature, appreciate the beauty of real nature, but also have something of the artistic bohemian in you, boho style is just for you!

"Organization of weddings Warsaw", is one of the more frequently searched search terms by newlyweds-to-be living in the capital of Poland. Unfortunately, not always typing the phrase "organization of weddings Warsaw", we find what we are looking for, because the phrase "organization of weddings Warsaw" is too general. Most often behind the keyword "wedding organization Warsaw" we can find hundreds of offers of companies assisting in the preparation of weddings. Although this is the first step in a long organizational process, nevertheless, trying on a wedding, it is worth considering what we expect - both from the wedding consultant we decide on and the style of the reception.
Boho style wedding - what makes it different?
Organizing a wedding according to a particular style is becoming more and more popular every year. Newlyweds have many themes to choose from - from classic or traditional wedding style, to modern, minimalist, rustic and even retro. Nevertheless, the boho style wedding has been the uninterrupted king in wedding trends for several years.
A boho style wedding is distinguished primarily by its subtlety and color scheme, which refers to the colors of nature. This aesthetic has a common denominator with the artistic bohemian style, as you can find a variety of folk elements in it. However, what most characterizes a boho style wedding is a mix of casualness and comfort! An interesting fact is that this style goes hand in hand with ecology, because the inspiration for it is nature itself. To decorate the hall or tables we can successfully use everything that nature has given us, from ears of grass, heather or feathers, to subtle decorations with lace, tablecloths made of linen, or garlands made of flowers picked in the meadow. The dress of a bride who has decided on a boho style wedding should be airy, the hairstyle light, and the makeup subtle and natural. When organizing a boho-style wedding, we can also easily make our own wedding invitations or wedding drink tags - it's not only a lot of fun, but also saves money.
If you are from Warsaw or surrounding areas and dream of a boho style wedding, give us a call. We are experts in creating beautiful, fairy-tale settings that will forever be remembered by the bride and groom and all guests!