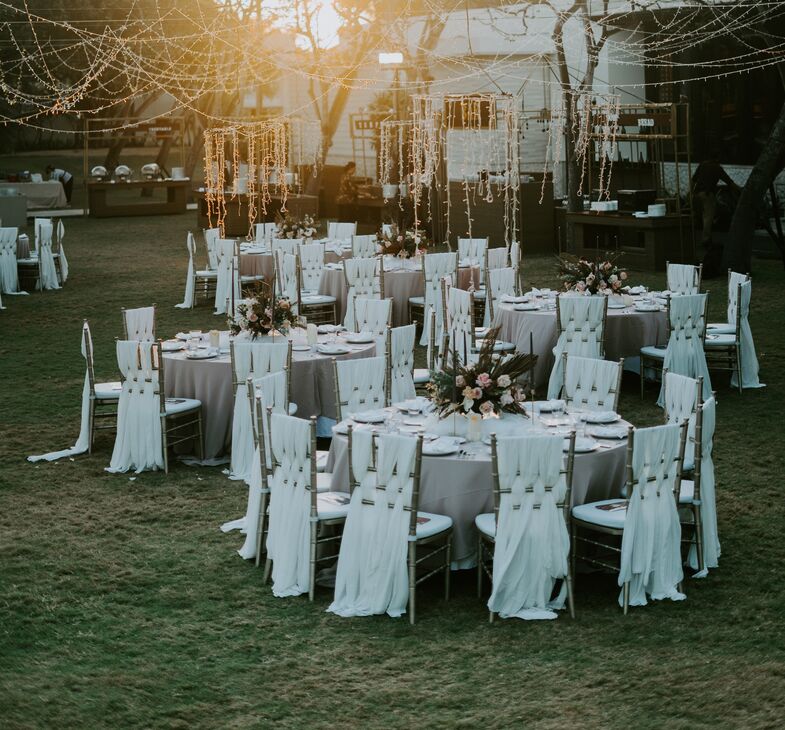 A small wedding? Yes or no?
13.10.2022
Organizing a wedding ceremony and reception is a real challenge, especially when it comes to large celebrations. In a sense, this is our Polish tradition, according to which parties should be 100 or 200 people. As wedding consultants, however, we can see that more and more young couples are departing from this convention of wedding receptions. That is why today we would like to take a closer look at small weddings and introduce you to their advantages.
A small wedding - big pluses
It is true that the organization of a wedding ceremony and reception in an intimate form, similarly to a large party, has a number of elements to be coordinated. Choosing a place, invitations, food or musical setting can give many young couples a nightmare. A small wedding, however, has a major advantage over a large celebration. What? First of all, financial. This does not mean, however, that it will be in any way worse. They can be organized in a facility intended for this type of event, restaurant or, which has recently become very fashionable due to the pandemic - outdoors.

You can also successfully use your garden for an intimate wedding reception. Especially if the number of guests is small. Then the organization of the wedding ceremony and reception is much easier. The party can then take the form of a festive lunch or dinner.

A large wedding reception means many guests, and thus difficulty in contact between the invited people. Many of them are only known at ceremonies, which often makes them feel awkward. Organizing a wedding ceremony and reception in an intimate setting will make virtually everyone know each other, and you will be able to devote a moment of your time to each of the guests. Talk to everyone and thank you personally for coming, which ensures a more family and friendly atmosphere.

If your dream is an unconventional wedding party, make it a reality! Organizing a wedding ceremony in the mountains, Masuria or at the seaside can be a fun adventure. You will spend this time only with your loved ones - family or friends, which also has its advantages. And if you are not afraid of finances, organize a trip abroad. You will get to know new places and culture, you will taste new cuisine and you will be able to enjoy the moment, life and yourself! What's more, such a trip also gives you a chance to organize a unique wedding session. And wedding ceremonies on the beach are becoming more and more fashionable.

Wedding party, wedding reception but can you imagine an intimate wedding? You can organize it outdoors, or if you want a church wedding, e.g. in a small wooden church. Isn't it romantic? If you have few invited guests, it shouldn't be a huge building where your guests will simply disappear.

As we mentioned at the beginning, Young Couples more and more often decide to have more intimate parties. It was certainly influenced by the coronavirus pandemic, which severely limited the organization of large wedding receptions. However, no matter what formula you choose. This is your day and it is important that you live it as you planned it.